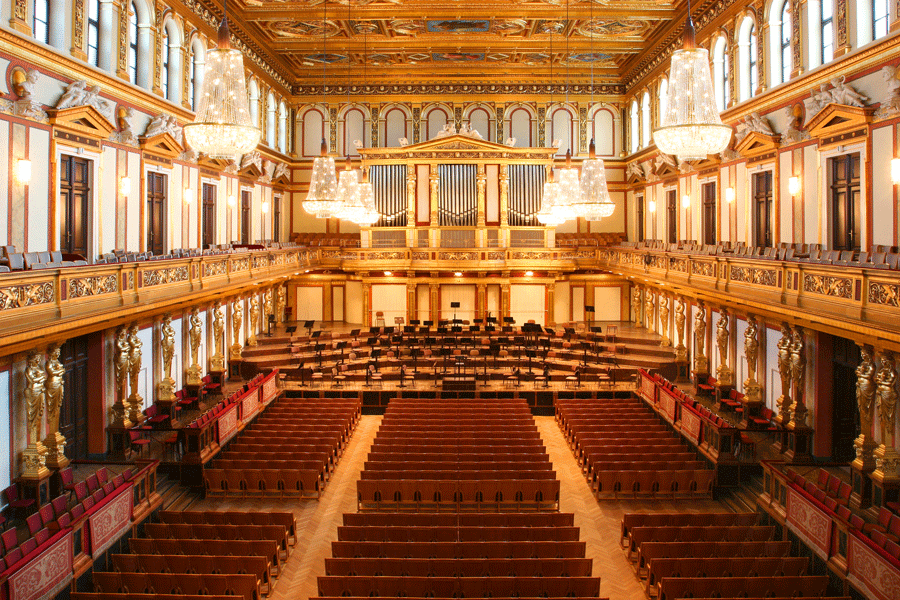 Strauss Festival Orchestra
The Strauss Festival Orchestra is a production created in cooperation with several established ensembles of the highest quality and reputation, bringing each New Year the Strauss music to a growing public.
Made of professors and soloists with the highest professional and musical qualification, the Strauss Festival Orchestra has managed to keep the typical Viennese artistic expressions alive, awakening the interest of the most demanding audiences all over Europe.
Without forgetting the young and festive spirit that animates the Strauss music, the stylistic accuracy typical of orchestra does not prevent them from touching the widest range of expressive resources, from the most sentimental and noble to the most humorous.
© 2017-2018 by Strauss Festival Orchestra.
The successful performances of the orchestra in Europe's most important venues (Het Concertgebouw in Amsterdam, Philarmonie in Berlin, Gewandhaus in Leipzig, De Doelen in Rotterdam, Musikhalle in Hamburg, Bozart in Brussels, Auditorium Parco della Musica in Rome, Auditorium in Milan, Tonhalle in Zurich, Victoria-Hall in Geneva, Konserthus in Oslo, Finlandia Hall in Helsinki, Coliseu dos Recreios in Lisbon, Gran Teatre del Liceu, Palau de la Música and l'Auditori in Barcelona, Auditorio Nacional de Música in Madrid, Palacio Euskalduna in Bilbao, amongst other) are proof of the importance of this ensemble.
​
This coming season, the Strauss Festival Orchestra will perform for the second year in a row in the famous Musikverein in Vienna. In its concerts, the ensemble has accompanied renowned soloiss and has been directed by the baton of great conductors such as Fuat Mansurov and Eduard Serov.
The Strauss Festival Orchestra at the Concertgebouw in Amsterdam