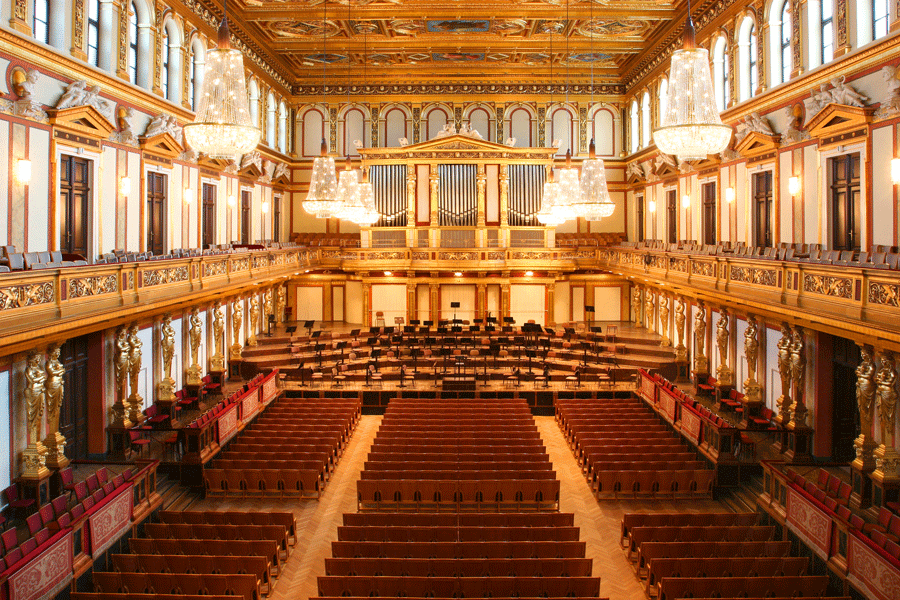 Just like the Strauss Festival Orchestra, the ballet ensemble performed in the most prestigious European such as Het Concertgebouw in Amsterdam, Gewandhaus in Leipzing, Philarmonie in Berlin, De Doelen in Rotterdam, Musikhalle in Hamburg, Auditorium Parco della Musica in Rome, Auditorium in Milan, Auditorio Nacional de Música in Madrid, Palacio Euskalduna in Bilbao, el Palau de la Música, l'Auditori in Barcelona, etc.
`The Great Johann Strauss Gala´ is not just a pleasure for the ears, but with the Strauss Festival Ballet Ensemble it is also a pleasure for the eyes. The style full choreographies and beautiful costumes of the ballet are especially designed to guide certain numbers of the orchestra, just the way these compositions originally intended it to be.
The combination of the famous marches, polkas and waltzes of Johann Strauss and the dancing couples dressed in tuxedos and romantic dresses remind of the Viennese ballrooms of Franz Joseph and his Sissi.
In other words, the combination of the Strauss Festival Orchestra and the Strauss Ballet Ensemble make this version of the New Year´s Concert unique and a spectacular event to start the New Year with.
© 2017-2018 by Strauss Festival Orchestra.
The Strauss Festival Ballet Ensemble in the Parco della Musica in Rome
The Strauss Festival Ballet Ensemble in Palau de la Música, Barcelona