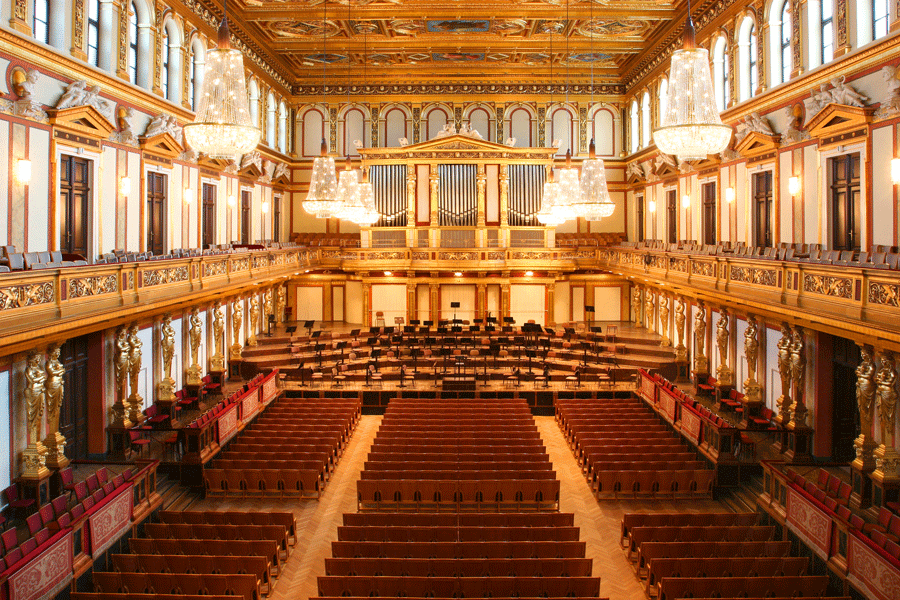 Piotr Vandilovsky was born in 1954 and graduated from the State Conservatory of Belarus in 1979. He studied the orchestral conducting according to the best national tradition and conducted several pieces of the classic and romantic symphonic repertoire with different national and foreign orchestras. Critics always emphasize Vandilovsky's expressivity, creative spirit and his remarkable versatility that allows him to embrace the vastest repertoire.
Since 1990 Vandilovsky is the chief conductor of the National Philharmonic Society. He also conducted the RTV Symphony Orchestra in Minsk. Together they made many recordings for cinema and TV, and the wind orchestra "Nemiga". In 1996 and 1997 he was the guest conductor of the Sarajevo Philharmonic Society.
His repertoire embraces the symphonic cycles of the great classic and romantic authors, for instance Russian composers such as Tchaikovsky, Prokofiev, Rachmaninov and Shostakovich, as well as a rich group of works of many national Belarusian composers. He performed in the great capitals of Soviet Union such as Moscow, St Petersburg, Kiev, but also in Germany, France, Italy, Spain and Turkey.
Director - Chief Conductor of the Kharkov Philharmonic, Honored Artist of Ukraine, the winner of the International competition named by Vakhtang Jordania.
The works of maestro Yanko is characterized by high culture of performance, knowledge of musical styles and national schools. Crisp and clear gesture, emotional, dramatic and demanding to work with the orchestra - all that created a reputation as one of the best conductors of Ukraine. He graduated as a conductor-choirmaster Kharkov Special Music School (1980), Kharkov State University Art named by I.Kotlyarevsky (1985), as a opera and symphony conductor - National Music Academy named by P.Tchaikovsky (1991). The conductor of Academic Symphony Orchestra of Zaporozhye Philharmonic (1991-1994), artistic director and conductor of chamber orchestra of Kharkov Specialized Secondary Music Boarding School (1999-2004). Since 1994 – the conductor of Kharkov Academic Opera and Ballet named by M. Lysenko. He was conductor-producer of many plays. Since 2001 he has been artistic director and principal conductor of the symphony orchestra of Kharkov Philharmonic. In 2004 he became its director. Engaged in teaching. He received the diplomas of the regional state administration (2002, 2006), the highest award of Kharkov mayor "For diligence" (2004). Winner of regional rating "Kharkov Citizen of Year" (2001-2006), a regional award "Public Recognition" (2004), municipal creative prize nemed by B.Gmyrya (2007). Famous musicians of our time (D.Bashkirov, B.Kotorovych, V.Kraynyev, D.Kramer, Y.Loyevskyy, M.Petrov, S.Stadler, N.Shtarkman, O.Knyazyev, S.Shodzhy and many others) highly evaluated conducting skills of Maestro Yanko. He has performed with the National Symphony Orchestra of Ukraine National Symphony Orchestra of Moldova, with orchestras in many cities of Russia and Ukraine. Audience from many countries knows his familiar art: Bulgaria, Holland, Egypt, Spain, Italy, Germany, South Korea, Poland, Russia, USA, France, Czech Republic and Switzerland.
Dmitry Filatov is one of the most talented and promising conductors. He won several awards and took part in many national and international competitions of in flute. Dmitry Filatov graduated with high honor Academy of Music Gnessin in Moscow specialized in flute. He learned from awarded artist of Russia, the First Violin, A. L. Hoffmann, who has a wide experience in conducting orchestras and creative postgraduate studies in opera and symphony conducting. During his studies, in 2000, Dmitry Filatov created woodwind quintet Gnessin of Academy of Music of Russia composed by simple students in that time, that nowadays have turned into the famous musicians of the country. In 2002, the quintet won the Grand Prix in the international contest in Kiev. In 2003, Dmitry Filatov became a leading conductor of the Symphony Orchestra of State Philharmonic where he conducts pieces of opera and ballet. Throughout his prolific career he participated in many tours conducting several orchestras in the famous venues of Europe, China, as well as Russia, where he staged the main halls of Moscow and Saint-Petrsburg. He often performed with national artists of Russia and winners of national and international competitions.His repertoire has the most significant classical operas. His great organizational skills, creativity spirit and recognition of the potential of the musicians are the most important qualities for the conductor of orchestra.
Andrei Ivanov graduated from the Belarusian State Academy of Music and since 2008 he is director of the Academy. His repertoire includes Cavalleria rusticana by Pietro Mascagni, Gianni Schicchi by Giacomo Puccini, Mozart and Salieri by Rimsky-Korsakov, Cipollino by Karen Khachaturia or Coffee Cantata by Bach and others. He also directed the production "Bach... Coffee... Jazz..." Bach and Leonchick.
Andrei Ivanov also runs the Student Symphony Orchestra of the Academy, a group formed by students winning national and international competitions and music promises for supporting young talents. As music director he produced the famous performances such as La Traviata by Verdi , L'elisir d'amore by Donizetti, Bizet's Carmen, The Queen of Spades, by Tchaikovsky, etc.
Svilen Simeonov is the chief conductor of Sinfonietta in Sofia since 2001. He studied at the Music Academy of the Bulgarian capital and the Academy of Music and Ballet of Plovdiv, as well as at the Academy of Music in Vienna. In 1999 he received the award of "Best Musician of the Year" and was also awarded by the Bulgarian National Radio. In 2001 and 2007 he received the "Crystal Lira" recognizing him as one of the leading artists of his country.
A part from leading the Sofia Sinfonietta, Simeonov is the conductor of the Amadeus Orchestra of Sofia and the Vidin State Symphony Orchestra. He also performed as the guest conductor in many tours in Europe, Asia and America. The critics recognize his brilliant performances, as well as his extraordinary skills to combine together the soloists, chorus and orchestra; both are fruits of his passion for music and the audience. Svilen Simeonov performed as a conductor in the most important theaters and concert halls of the world, as Vienna Musikverein, Thessaloniki Megaron Mousikis, Auditorium Conciliazione in Rome, Auditorium RAI Turin, Tonhalle Zurich, Berliner Philharmonie, Amsterdam Concertgebouw, Victoria Hall in Geneva, Palau de la Música in Barcelona, Auditorio Nacional de Musica de Madrid, Hall Bilkent Ankara, Istanbul Levent Centre, Sava Centar in Belgrade, Tokyo Bunka Kaikan Center, Osaka Festival Hall, Bulgaria Hall in Sofia, Lisbon Coliseum, Casa da Musica in Porto, Athens Megaron Music Hall, Wroclaw Philharmonics Hall and others.
Svilen Simeonov is also professor and he is currently teaching in Bulgaria and in other countries, such as Macedonia, South Korea or Vietnam.
Mykola Sukach is one of the most important conductors of Ukraine awarded as Honorary Artist of Ukraine. He studied at the Kharkiv Institute of the Arts and later he conducted the Chamber Orchestra of the Chernihiv Philharmonic. In 1999 he created the Ukrainian State Symphony Orchestra of the Chernihiv Philharmonic that in a few years became one of the most important orchestras of Ukraine.Mykola Sukach worked also with other orchestras of Eastern Europe, as the Symphony Orchestra of Ukraine, the Kharkiv Symphony Orchestra, the Odessa National Symphony Orchestra and the Donetsk Symphony Orchestra. He performed as the guest conductor in USA, Germany, Spain, Portugal, Croatia, Russia and Belarus together with many famous musicians e.g.: pianists Mykola Lugansky, Vadim Rudenko, Mykola Suk, Oleg Poliansky, Boris Berezovsky, violoncellist Oleksandr Kniazev, violinists Anatoly Bazenov, Sayka Sodji and many other illustrious performers.
The repertoire of Mykola Sukach includes symphonies by Haydn, Mozart, all the symphonies by Beethoven, Brahms, Shubert, Shumann, Bruckner's 1-7, Rachmaninov, Tchaikovsky, Kalinnikov, Borodin, Bortkievich, Skriabin. Mathew's Passions by Bach, Mozart's and Verdi's Requiems, Tchaikovaky's Swan lake ballet, Iolanta opera and many other pieces.
Mykola Sukach is very charismatic and hardworking. He is the founder of the International Festival "Siversky Music Nights", which is one of the most important musical events in Ukraine with widest audience and famous artists from all over the world.
Born in 1952, Nikolai Koliadko is one of the most important conductors in the Eastern Europe. In 1976 he graduated from the Gnesins State Music and Pedagogical Institute in Moscow and in 1985 he obtained the title of music director of Lithuanian State Conservatoire in Vilnius, Lithuania. In 1993 Nikolai Koliadko started to work in the National Academic Bolshoi Opera and Ballet Theatre of the Republic of Belarus, where he has conducted the world most important productions, including operas and ballets, both in Ballet Theatre of the Republic of Belarus, and other countries such as Germany, Greece, Spain, China, Netherlands, Portugal, Thailand, Turkey, Switzerland, Japan.
As an invited conductor, he has worked with orchestras of Lithuania, China, Czech Republic, Japan, and Egypt, performing in the most prestigious venues such as Royal Concertgebouw in Amsterdam, Musikverein Vienna, Teatro Real in Madrid, Madrid National Auditorium, Auditori and Palau de la Música in Barcelona, Finland Talo, among others.
For his hard work and artistic values he received in 1994 the title of Honoured Art Worker of the Republic of Belarus. According to the members of his orchestra, great organizational skills, creative spirit and recognition of the potential of the musicians are his most important qualities.
© 2017-2018 by Strauss Festival Orchestra.